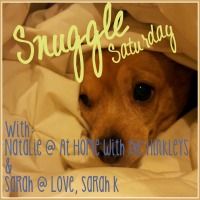 1. Do you watch the actual game or only watch for commercials and half time?
Yes, I actually watch the game! I am a big fanatic for both college and professional football (more college, though). The commercials are just a little something extra!
2. Which team did you want to make it to the Superbowl?
I would have liked to have seen the Denver Broncos make it because I really like Peyton Manning.
3. Which team will you root for? The Ravens or the 49ers?
I am going to be rooting for the 49ers because David Akers is on the team and he went to college at my alma mater ;)
Who are you rooting for this weekend?